I was searching for connectors last night and identified that the bulk of the power connectors on the Wii U Gamepad are various series of JST connectors (Japan Solderless Terminal). I have already identified that the speaker terminals are both 2 pin JST ZH series, however I was having difficult finding an eagle library.
During my experimentation I have created what I believe is an early draft of what the final mod board will look like…
Key details to note are the board looks as though it will have a small enough form factor to be a Pi shield. The row of pads seeks to flat mount a Teensy LC to the board via a method called castellation. I found some discussion regarding castellation of the Teensy LC here.
Alternatively I will use some headers as shown below, however this will add to the total height.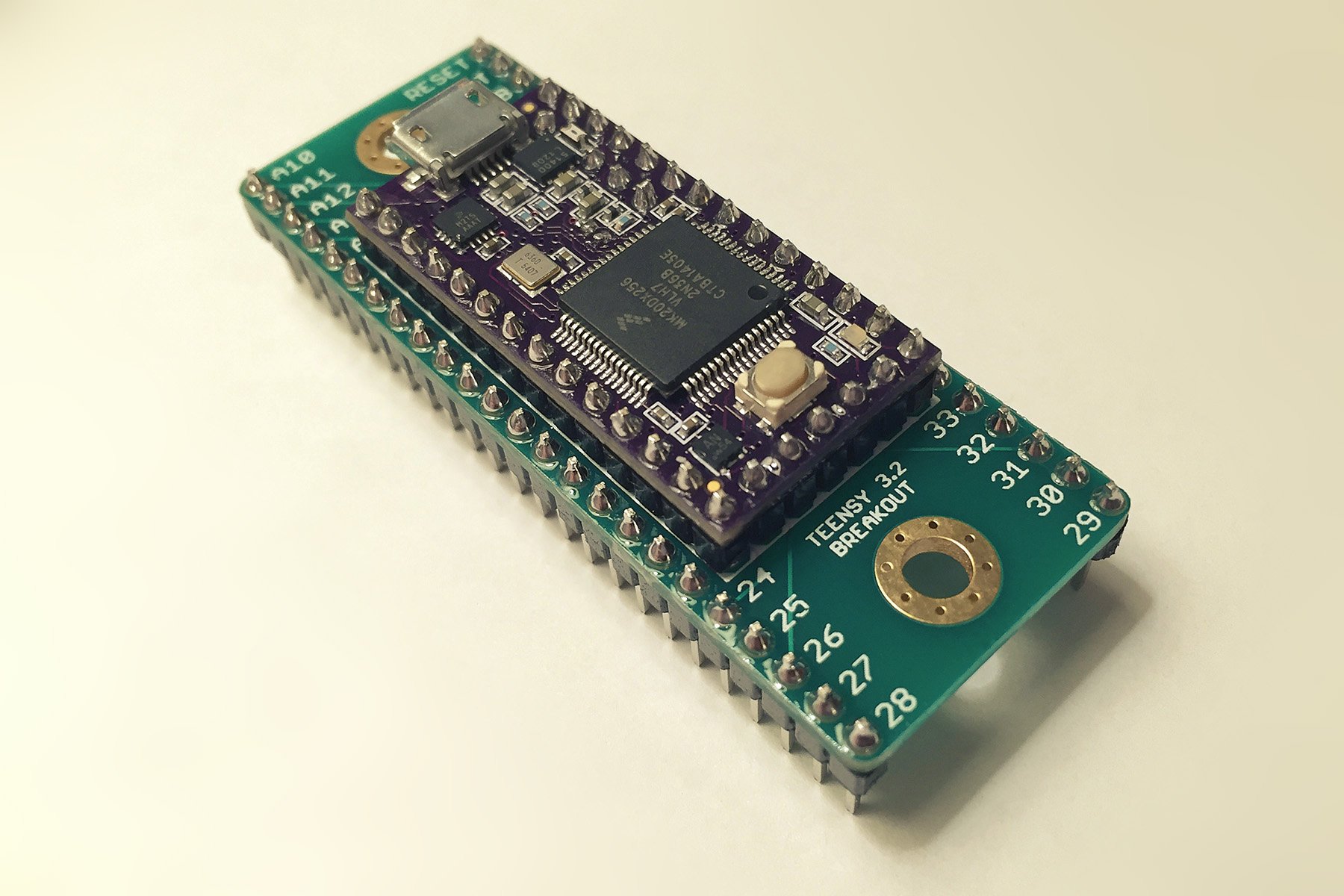 Things to check in the final draft include:
Will the Teensy LC fit on the Pi side or will it have to go on the outside.

[YES! The underside looks pretty flat to me]
Find an accurate representation of the speaker terminals and the joystick terminals.

[Found, M02-JST-2MM-SMT item found in

SparkFun Eagle Library

]

Are the terminals on the right side when the Pi is mounted (which way will the Pi be mounted?)
Are the wires far enough apart?
Will they be able to handle the required power?
Will the Teensy sit flat / can it be castellised.
I will have to answer these questions prior to manufacturing this board, however I believe this will be key to fitting everything inside the case as is.
Meanwhile I have ordered my prototyping gear so I can get started on the prototype build.